Movie info
Lego used to build a model of intended crime, stealing from a Luxury apartment in a residential tower: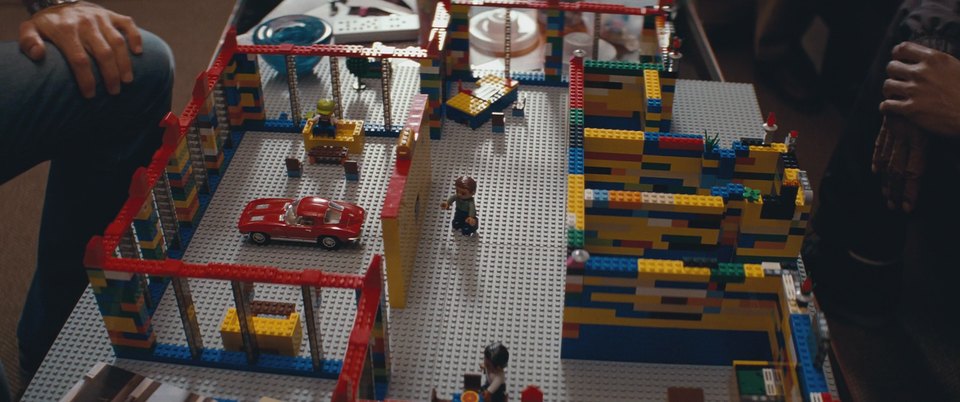 The red Chevrolet Corvette stands for the Ferrari (actually a replica) located in that apartment.
Ferrari from Tower Heist on IMCDb.org

On this picture, cups are visible in background of the scale model: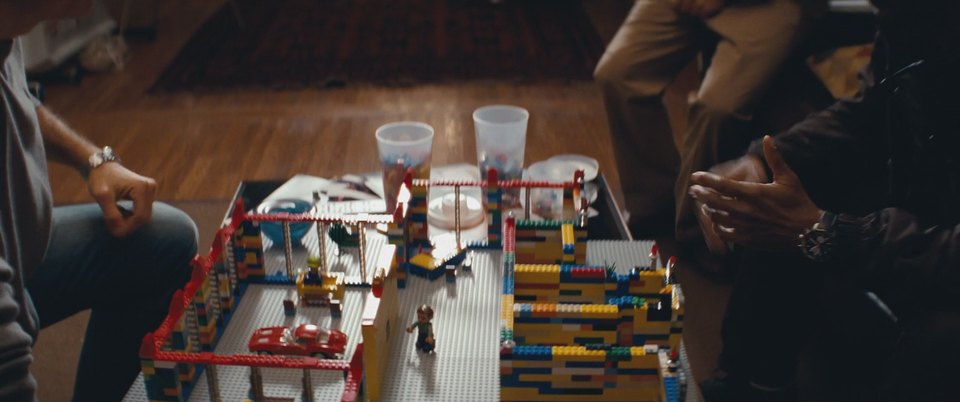 These seem to be the cup that you can fill from the "pick-a-brick" wall in Lego stores.

Here is a picture from the set found on movieline.com: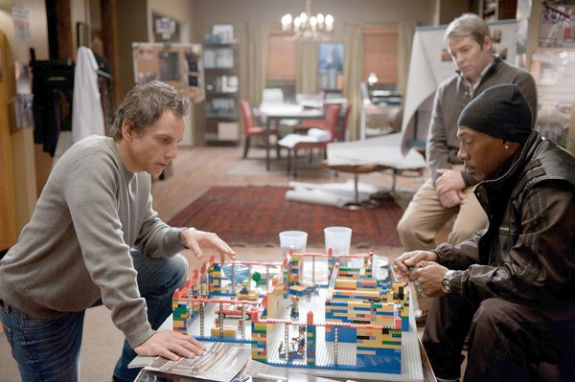 Info provided by: Eurobricks forum
Pictures provided by: antp
Pictures are property of movie companies owner of the respective movies. Comments are property of their authors.
LEGO® is a trademark of The LEGO Company which is in no way linked, managing, owning nor sponsoring this website.