Movie info
In episode 10.01, a boat made out of a mix of Lego parts from different eras is used to explain how drugs were smuggled on a container ship.
He says the model took 4 hours and 36 minutes to build.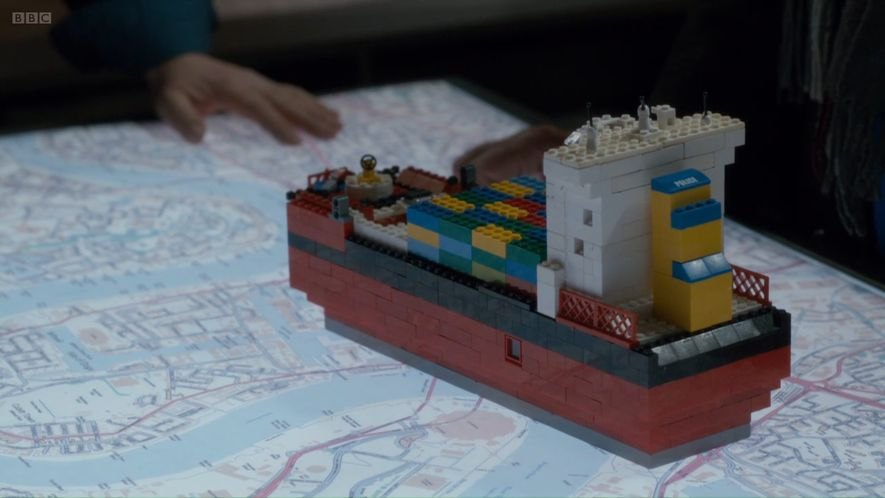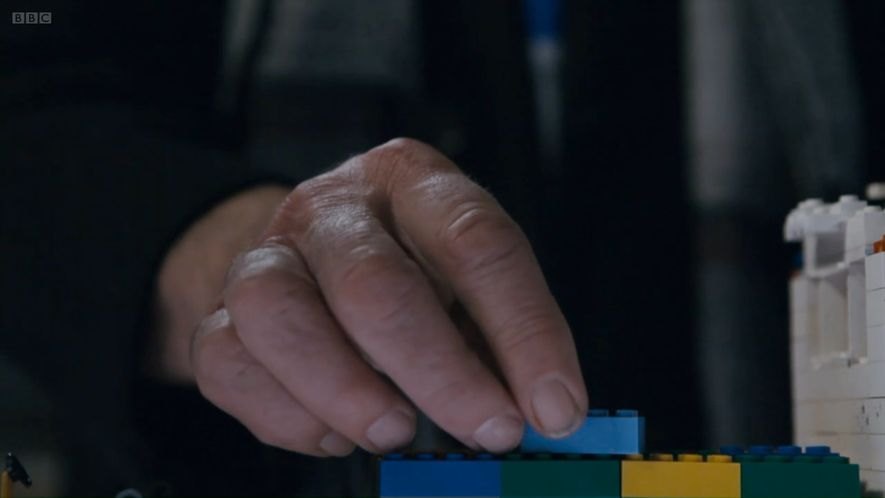 The minifigs illustrate well the mix of eras too: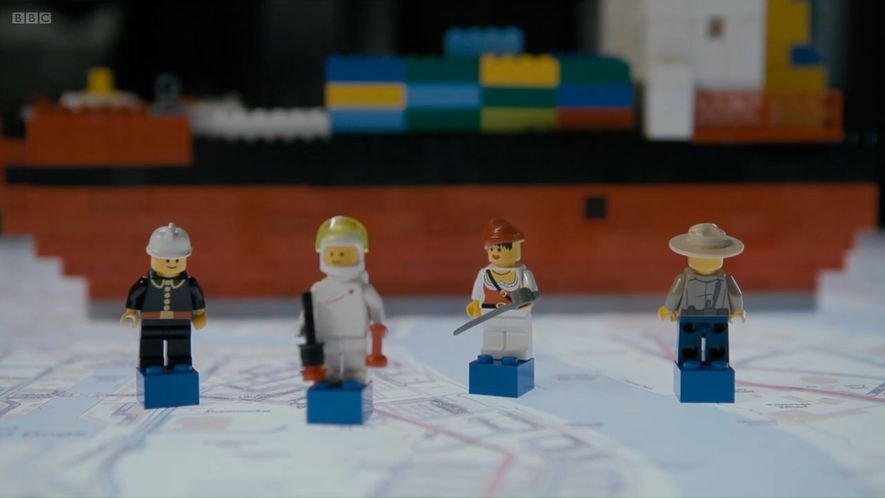 A police car is also seen: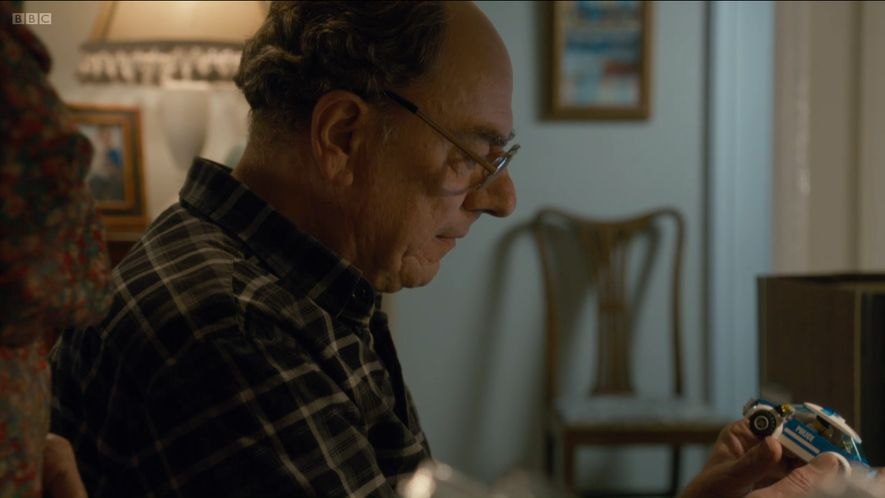 It is from the set 4436. One of the minifigs comes from there too, as well as some parts used on the boat.
Info provided by: Sandie
Pictures provided by: Sandie
Pictures are property of movie companies owner of the respective movies. Comments are property of their authors.
LEGO® is a trademark of The LEGO Company which is in no way linked, managing, owning nor sponsoring this website.