Movie info
In episode 2.01, what seems to be a blue Lego plastic tub falls on Phil.
It did not had many bricks in it, and not all seemed to be real Lego.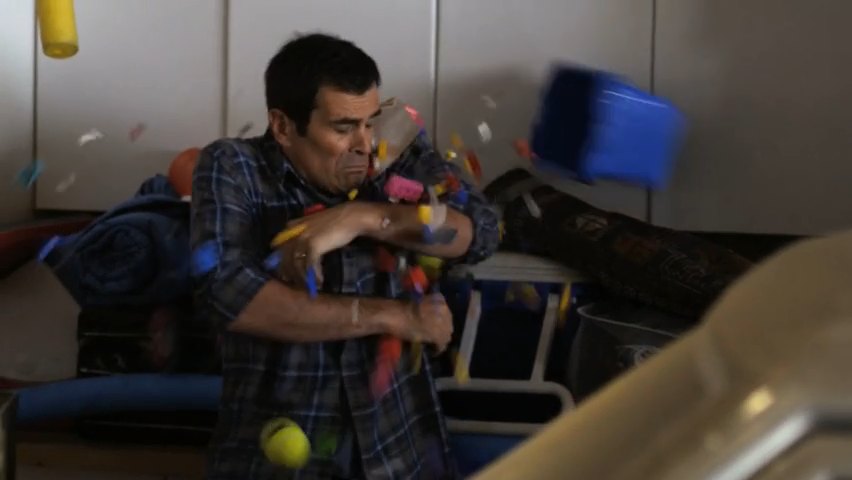 In episode 9.13 among some artsy hipsters that took over a garage in a previously-bad neighborhood, there is a Lego sculptor, and he does a portrait mosaic: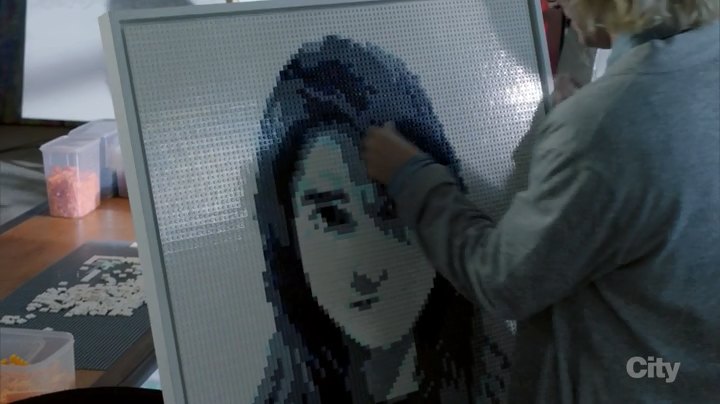 Info provided by: antp
Pictures provided by: antp
Pictures are property of movie companies owner of the respective movies. Comments are property of their authors.
LEGO® is a trademark of The LEGO Company which is in no way linked, managing, owning nor sponsoring this website.